How to change particular Member's details?
How to change particular Member's details?
By CallerDesk Team
updated 6 months ago
Step 1: Click on the Members' tab in the user management tab at the top Navigation bar. The following window will be opened on the screen after the click: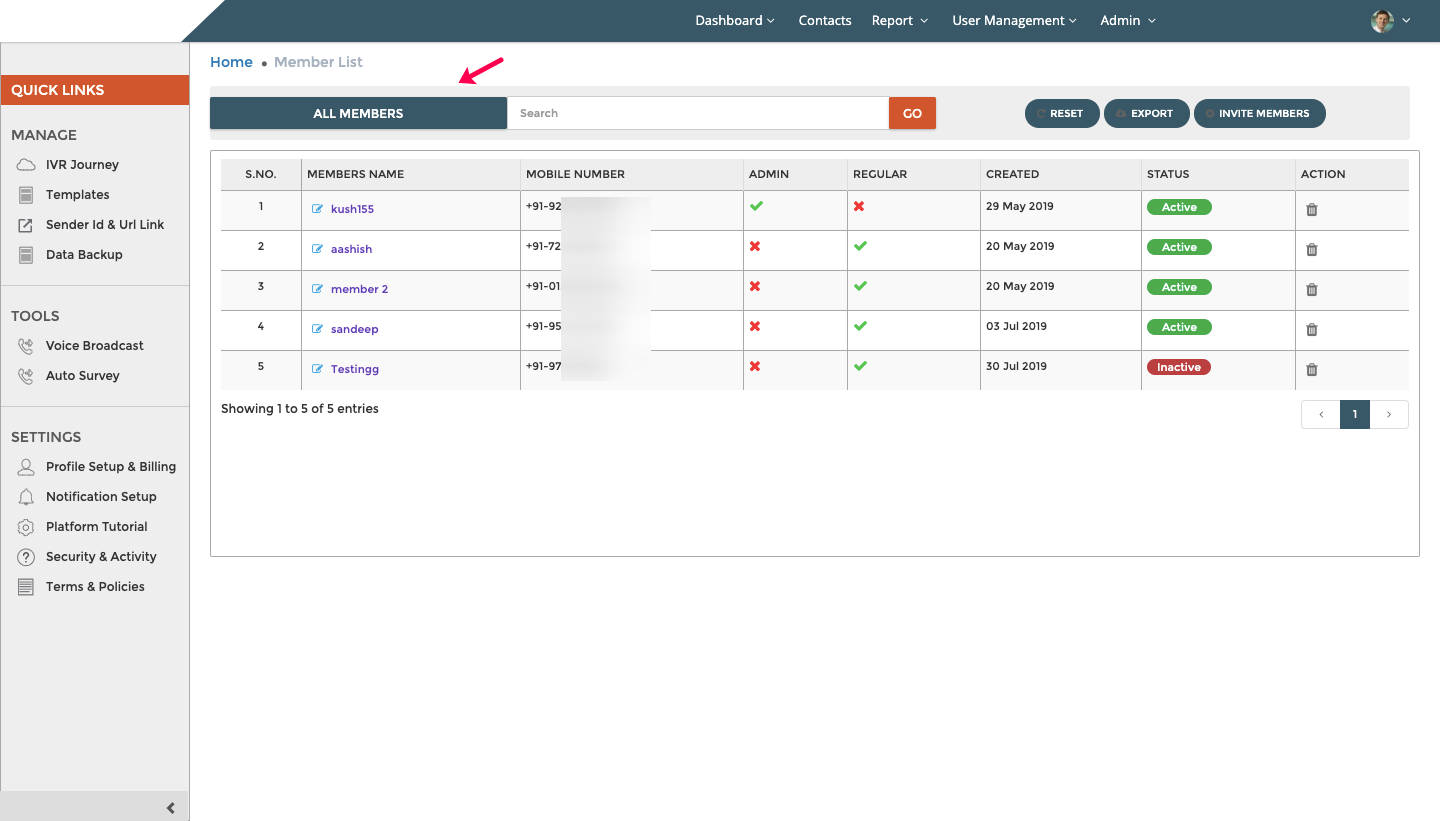 Step 2: Now to make changes, click on the Member's name. once you click, the following popup window will appear in front of the screen.
The Member Info popup window will have the details like Member's Name, Mobile Number, Access Status, Active Status, Auto-Generated Email Id and New Password. You Can Edit any Detail as required except registered mobile number.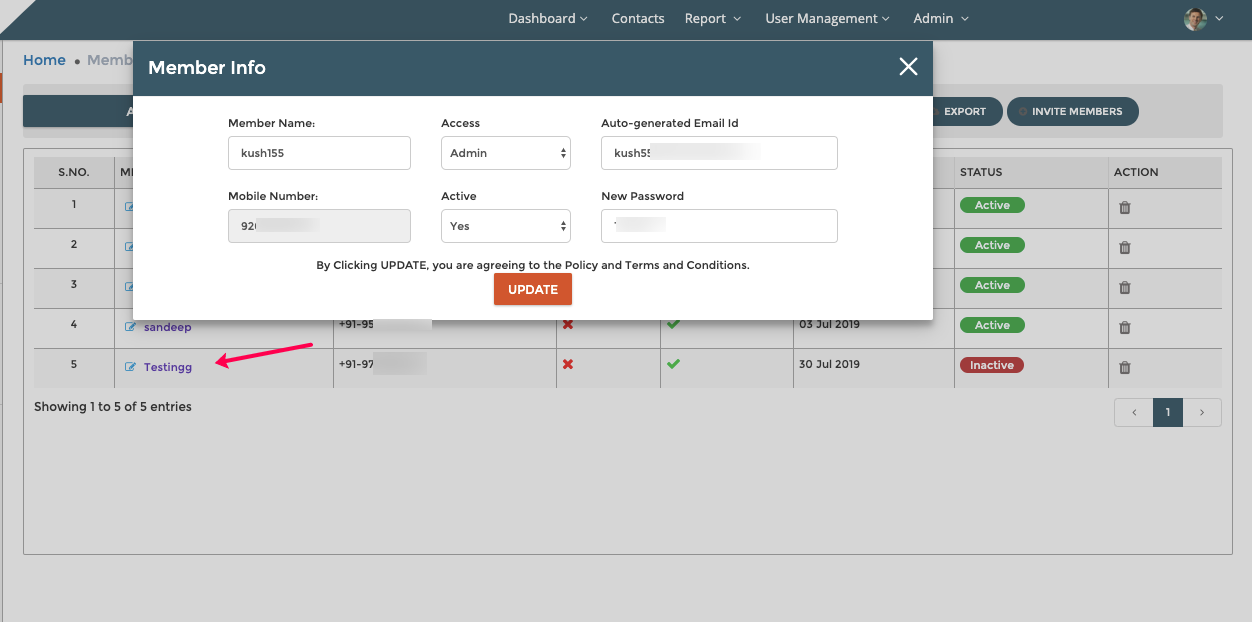 Step 3: Once the edit is done click on the

Tab. It will automatically save the changes done in the profile. After clicking update a confirmation window will pop-up. just click on the "OK" tab to move ahead.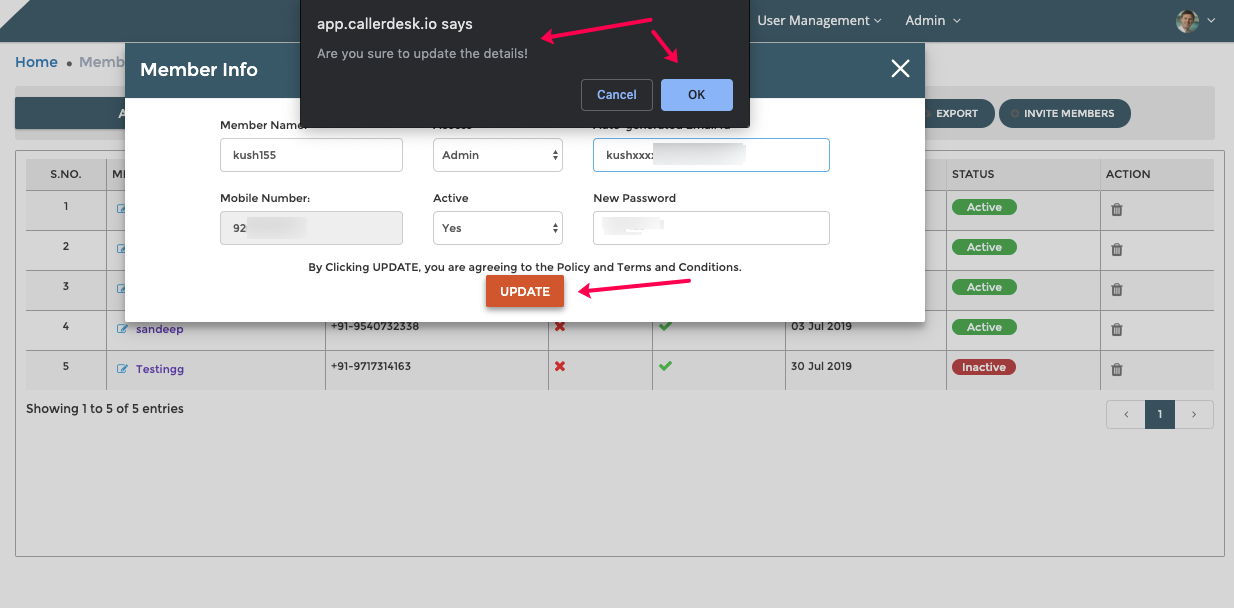 Once you click on "Ok" a new window pop-up Displaying the task as "Success". The window ensures that the data is properly saved.
Did this answer your question?