Who is a Member?
Who is a Member?
By CallerDesk Team
updated 6 months ago
You can see on the "Members" tab under "User-Management" Section which is mainly used to create, edit, and assign role of the company team members. Members are also unknown as "agents". you can see all the necessary details of the Members in one place.
"Your team members or your employee working on calling task who needs to make use of the platform are known as members on the platform"
Platform View for "Member Section": When you click on the members tab the following screen will come into view. Here you have the option of resetting the list, Exporting the data and Inviting new members. Plus a list of already added members will also be here.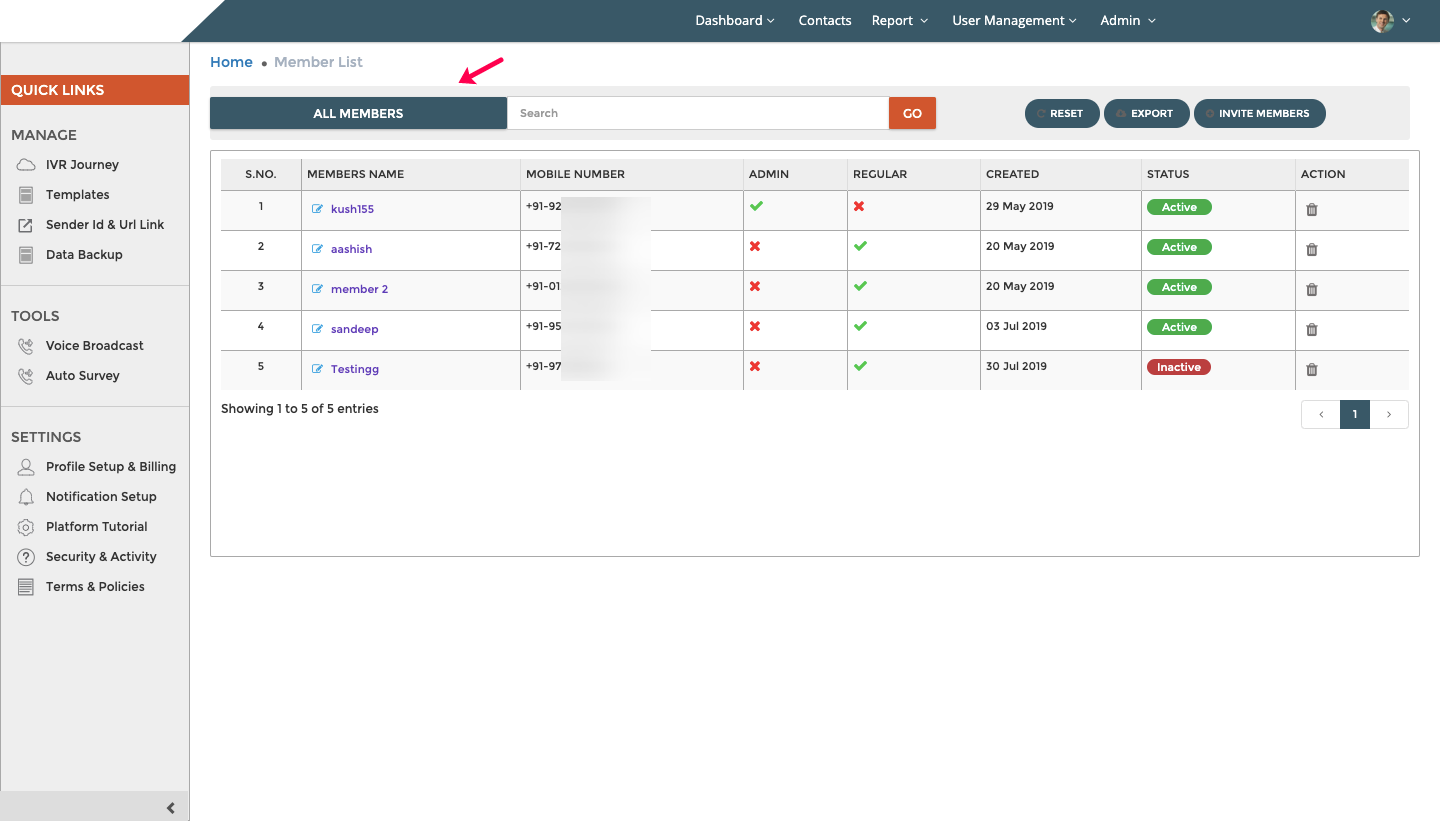 Did this answer your question?