How to add members to a call group?
How to add members to a call group?
By CallerDesk Team
updated 6 months ago
To add members in the particularly selected call group, the following steps are followed:
Click on the First Tab "Add Members". Once you have clicked the button a new window namely "Add Members in Call Group" will pop-up.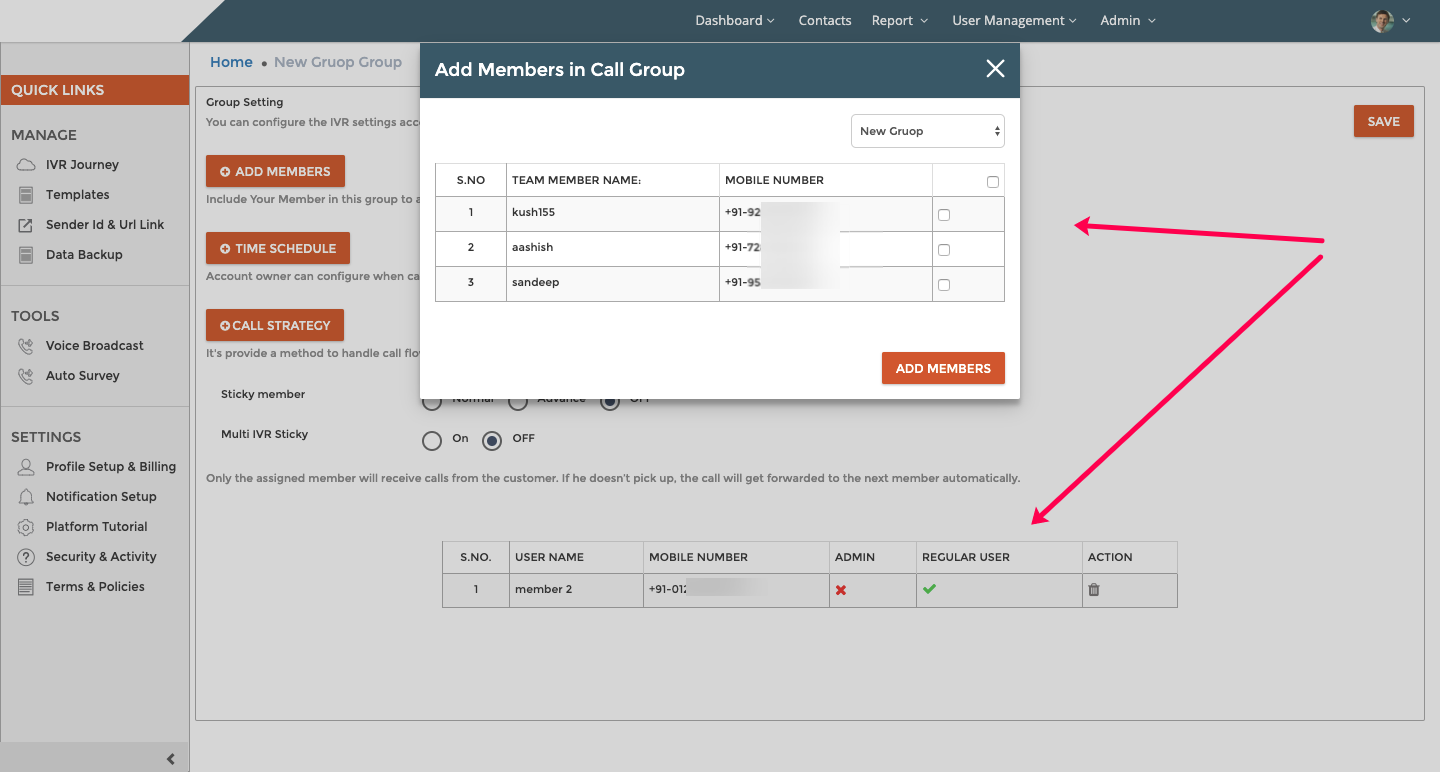 This new window has the name of all the members on the platform which is already Invited through Members tab. Here you can select the members you want to add in your group by ticking the checkbox against their name.

There is no restriction on the number of members to be selected in a group.

Once you have selected the members, just click on "Add Members" button on the pop-up window. Once you click the button a new confirmation window will pop-up. Here just click the close tab and the "Member is added successfully".

Did this answer your question?