How to Change CallGroup settings?
How to Change CallGroup settings?
By CallerDesk Team
updated 6 months ago
Once your group is created, you may need to change the settings as per the group's requirement. The below-given image shows the option for the settings window.
Click on the three dots mentioned below the action heading in the selected Call group line.
Once you click, a drop-down menu will appear giving two options i.e. View Details and Delete group as shown in the below-given image: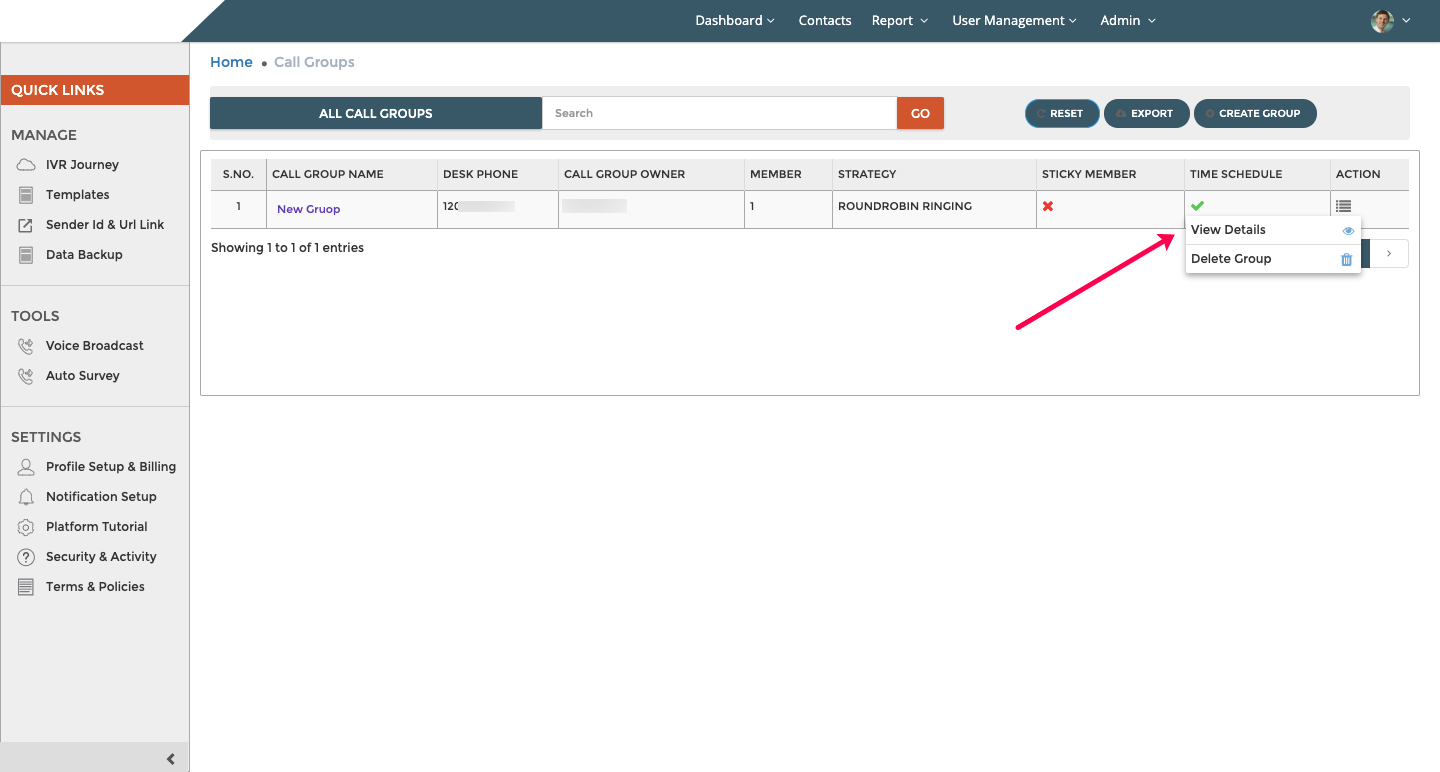 Now click on the view details tab out of the two mentioned options to go to the Call Group settings page. Below given image shows the window which will open on your screen after the click.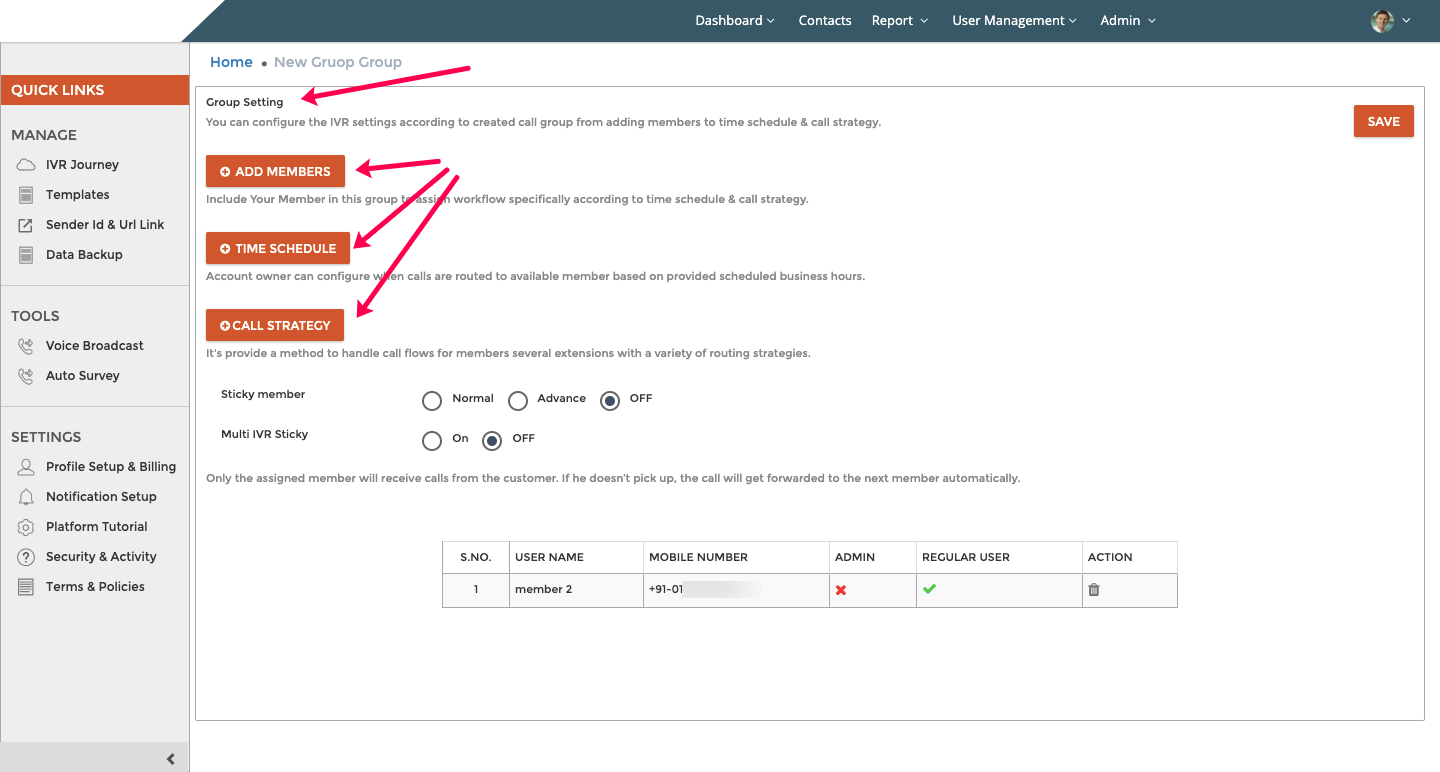 The three settings in the call group include:
Add Members
Time Schedule
call strategy.
Sticky Member
Multi IVR Sticky
To know more about these 3 settings, please visit our other knowledgebase articles in the same section.
Did this answer your question?