What are groups? How do I create a Call group?
What are groups? How do I create a Call group?
By CallerDesk Team
updated 6 months ago
Call Groups is the second tab in the "User-management" heading as shown in the below-given image.

Call group is basically a team or group which helps in bringing all the individual members under similar working terms together so that they can be assigned to a particular Deskphone and can be managed easily. Once a Call group is created you can assign time schedule, call strategy as well as add members in the group.
On clicking on the Call groups tab, below given window will appear on your screen.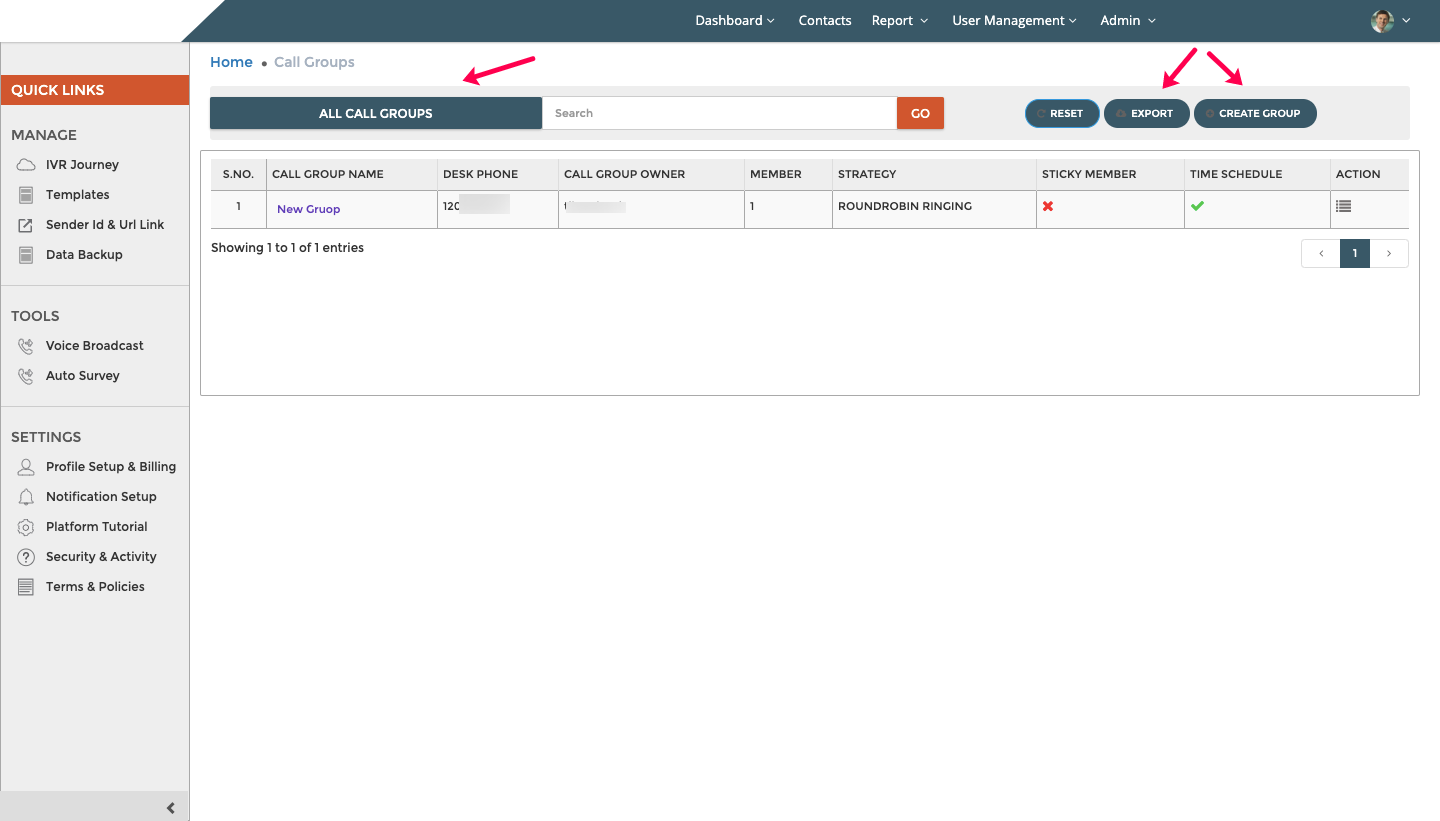 The window shows existing call groups of the team along with the option of Resetting the data, Exporting the data and Creating a new group.
How do I create a call group?
Step1: Click on the Create Group icon which is shown on the above-given window in the top right side.
Once you click on the icon, below given window will pop- up on your screen: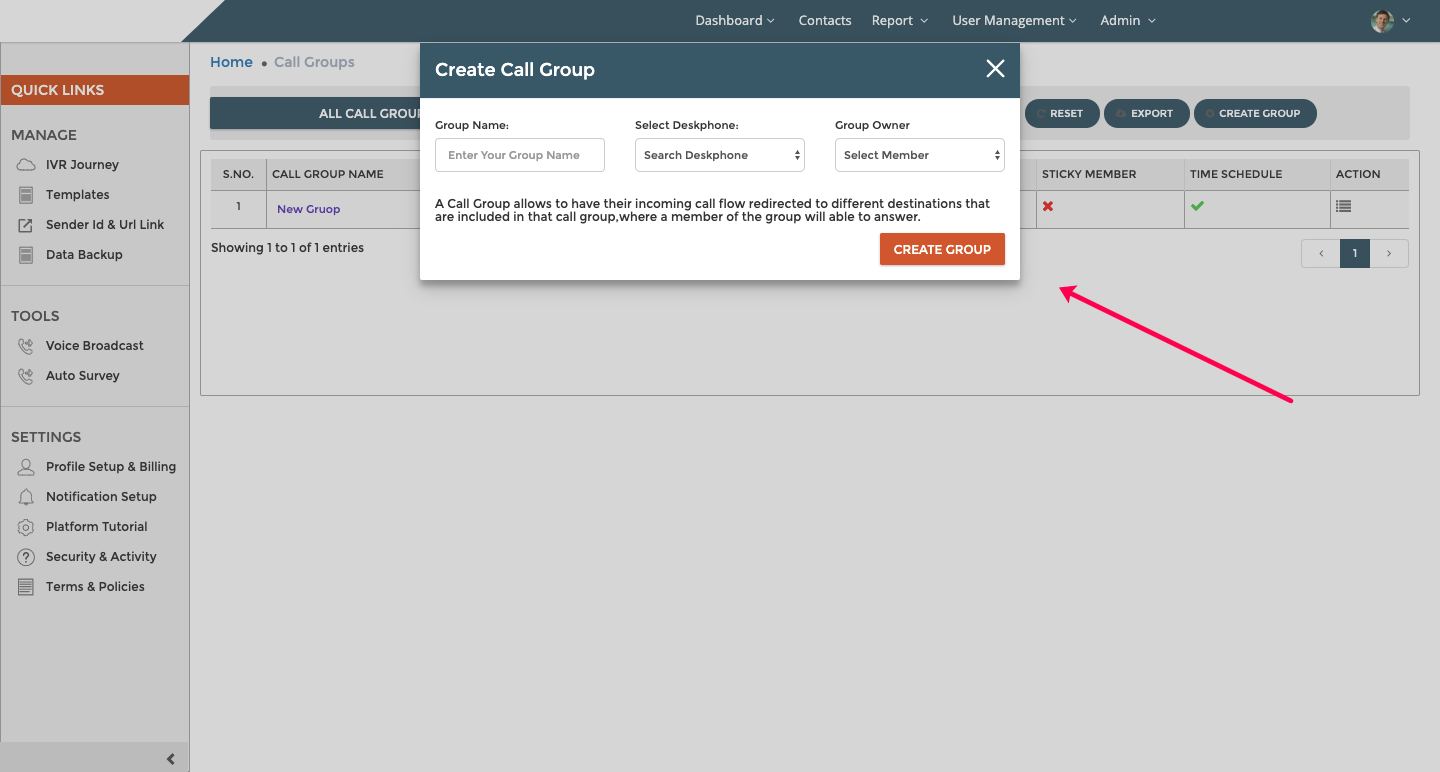 Now Create Call Group window will appear. As shown above, there are three heads in the window i.e. Group Name, Select Deskphone, and Group Owner. Here you can give your Call Group a name, assign a Deskphone number and can also assign a call group owner from the members' list.
To know about Call Group Owner, Click here
Fill the details as per the requirement and Now click Create Group button and you're done! An acknowledgment window will appear like shown below, simply click "Close" button.

Now your Group has been created.
Did this answer your question?