How to Set Up CallerDesk Account?
How to Set Up CallerDesk Account?
By CallerDesk Team
updated 6 months ago
For CallerDesk account setup, these are the steps to Create or Sign in to your account.
1) For Account Login/Setup: Visit app.callerdesk.io
Once the page is loaded you will come across two options as mentioned in the below image.
1) Sign-In: If you already have an account then you can fill the details like username and password and sign-in directly.
Note: You can also sign-in with the help of your Facebook as well as Gmail account.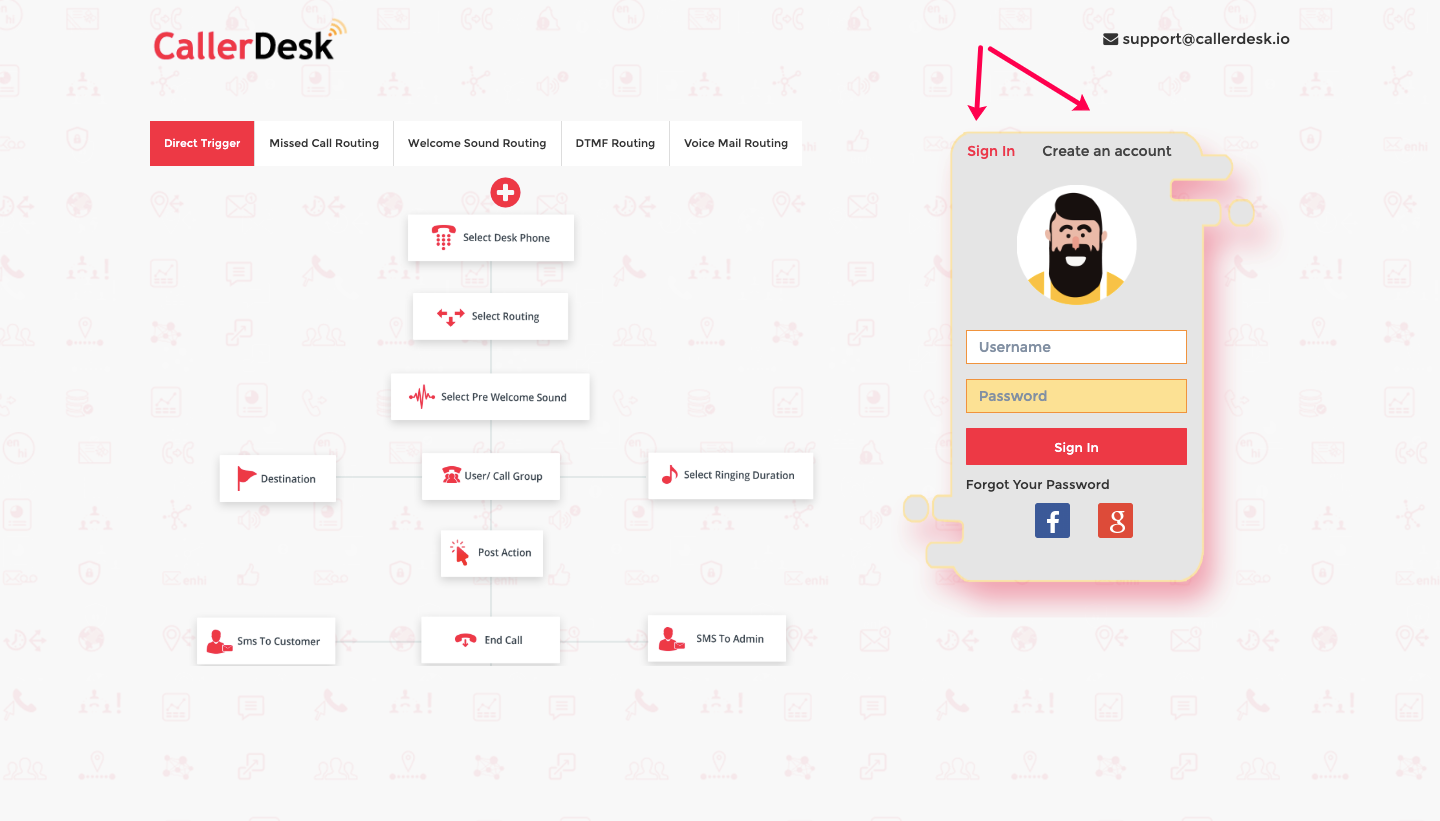 2) For Sign-Up: if you are new to the platform then you have to Click on Create an account and then following page will open: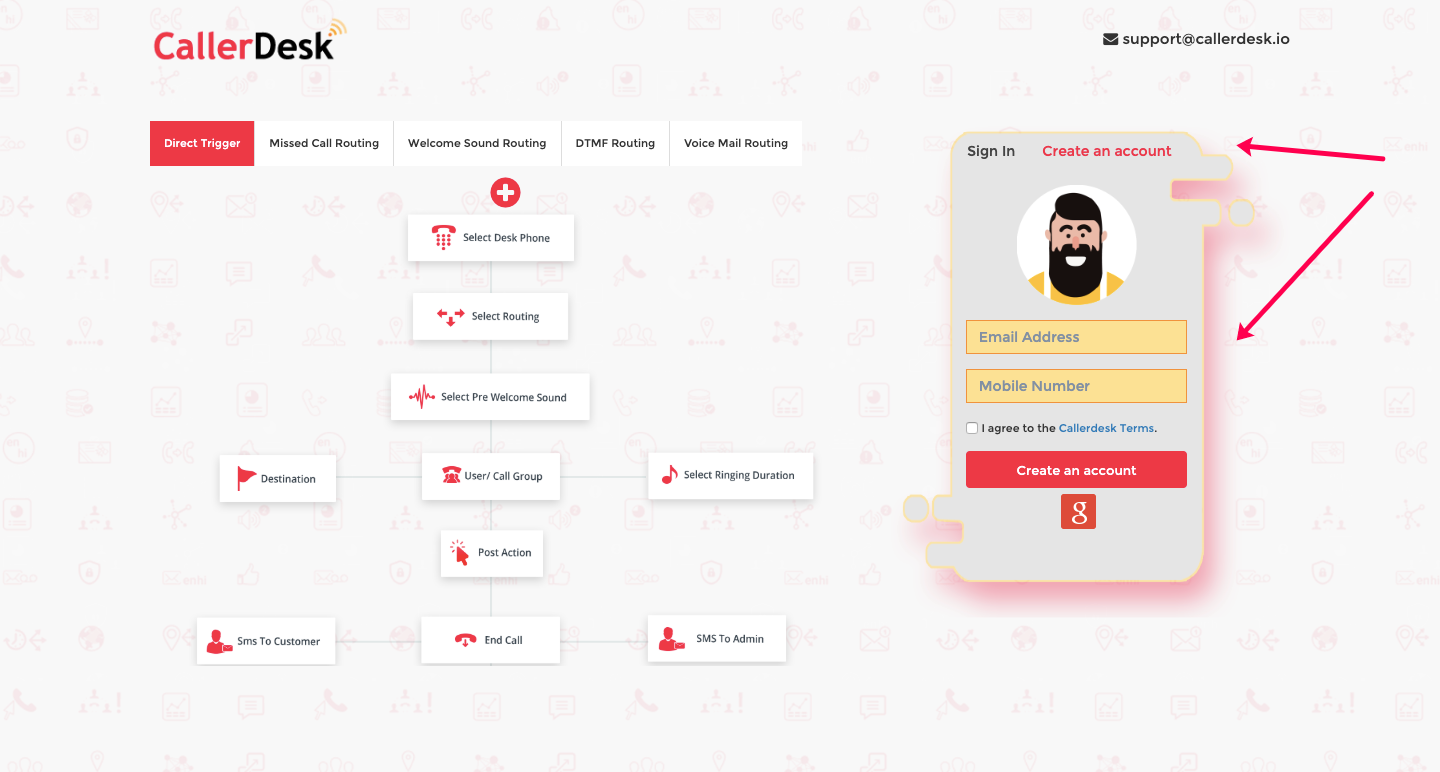 Step 1: Fill the necessary details which include Email address, Mobile Number, & Password and click on create an account to proceed further.

Step 2: Kindly read the Callerdesk terms before proceeding and if you are comfortable with our terms & policies then click on the checkbox saying, "I Agree to the Callerdesk Terms".
Note: You can also sign-up with the help of a prior Gmail account.
Did this answer your question?